2006 Kawasaki KLX 250
---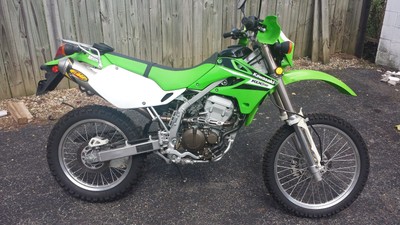 Total Views: 0

Time Remaining:
Here's More About It:
KLX250s runs good, bought a couple years ago to ride to and from work, yes it gets 70 MPG. I've only had it on pavement. I've not layed it down or wrecked it. only issue is a broken plastic fork guard. Fun bike. I believe its all stock except for the muffler which I do have the original. I bought this from a dealer who's original owner traded it in on another bike. new tires and new battery. It does have a battery tender harness installed.
Where This Motorcycle Is Located
City » Columbus
State » Ohio
Postal Code » 43232
Country » United States
---
Wondering If We Cover More of Your Dirt Bike Interests?
Find Out Right Now.