2016 Kawasaki Z800 ABS 806
---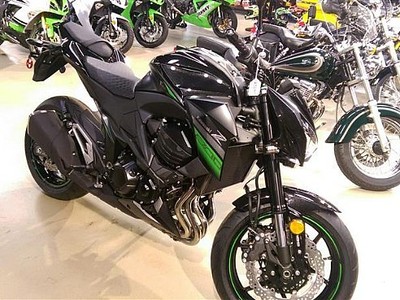 Bids: 0 Total Views: 0

Time Remaining:
Here's More About It:
NEW 2016 KAWASAKIZ800$8,399Call Allen Henning to secure yours TODAY!!Text or Call 740-296-3495Office: 740-598-90301.59% APR AvailableCLICK HERE FOR LIVE CHAT After Hours 740-296-3495 OR Email me direct ahenning@xtrememg.com All Major Credit cards accepted with proper ID (+2%). If you are a resident of certain states we will collect your state sales tax at point of purchase. Otherwise you will pay your tax if you register in your state. Call US to set up deal. All deals offered through RideXtreme are available exclusively through our internet office (1-866-392-4531) and are not guaranteed to walk in customers at the Xtreme dealerships. CLICK HERE FOR FINANCING Your new bike will be in 100% showroom condition, Zero Miles, and ready to ride. Full factory warranty from date of sale will be good at all Kawasaki shops nationwide. "As per Corporate Kawasaki, delivery must occur at dealership following pre-delivery inspection."
Where This Motorcycle Is Located
City » Brilliant
State » Ohio
Postal Code » 43913
Country » United States
---
Wondering If We Cover More of Your Dirt Bike Interests?
Find Out Right Now.