1974 Bultaco 100 350
---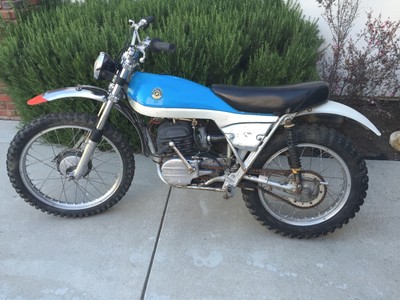 Total Views: 0

Time Remaining:
Here's More About It:
Selling my 1974 Bultaco Alpina 350,had sitting for a few years with intentions of doing a full restoration on it…not happening.It is a #s matching bike. Had been sitting inside, in a collection for decades,I drained old gas,put new fuel line on,fresh gas and it fired 4th kick.Rode bike around my neighbor yesterday,ran fine,goes through the gears nice,clutch plates felt a little sticky.Looks to be all original except for the Super Trap.Comes with a clear title. Any other questions Call 408-314-1038 Rick
Where This Motorcycle Is Located
City » Gilroy
State » California
Postal Code » 95020
Country » United States
---
Wondering If We Cover More of Your Dirt Bike Interests?
Find Out Right Now.