1972 0
---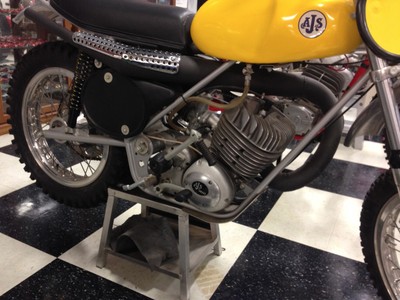 Total Views: 0

Time Remaining:
Here's More About It:
1972 AJS 410 Stormer. NEW and unrestored. Never had gas in it , never been ridden. Has been stored in air conditioned storage or in my house . Includes original owners manual.
Where This Motorcycle Is Located
City » Ponte Vedra Beach
State » Florida
Postal Code » 32082
Country » United States
---
Wondering If We Cover More of Your Dirt Bike Interests?
Find Out Right Now.