1974 Kawasaki KX
---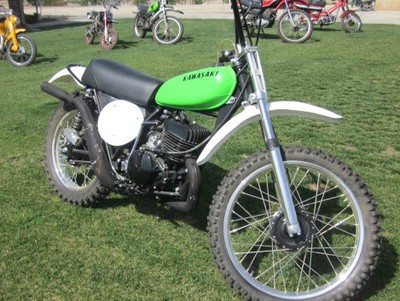 Total Views: 0

Time Remaining:
Here's More About It:
This is a rare completely restored all original Vintage 1974 Kawaski KX 450 motocross/dirt bike. Everything is There is 0 mileage because dirt bikes don't have speedometers. But because it is completely restored, there is no mileage put on this bike. They made this bike for only 1 year. Very nice bike. Selling for my father-n-law. Any questions call 951-837-5192 and ask for Erv. I suggest going to Nada Guides and looking up this bike. The value is much higher than what is being asked.
Where This Motorcycle Is Located
City » Murrieta
State » California
Postal Code » 92562
Country » United States
---
Wondering If We Cover More of Your Dirt Bike Interests?
Find Out Right Now.