1974 Husqvarna 0 250
---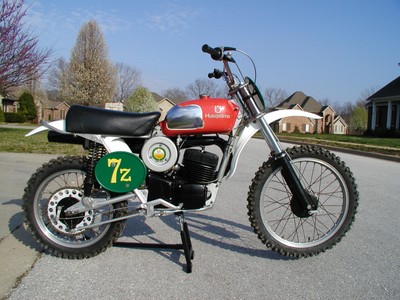 Total Views: 0

Time Remaining:
Here's More About It:
1974 Husqvarna 250! This is a nice Husky 250 WR that is race ready or ready to just ride and enjoy. In 2013 I won a Missouri State Championship on this bike, and last year a National Championship. She looks good, she rides good and she's fast! A few months ago, I sent the Bing carb to Bing and had it rebuilt. You won't have to buy "this" bike and then spend another $1,500 to $2,000 to ride it; everything works as it should and she's ready to ride!
Where This Motorcycle Is Located
City » Ozark
State » Missouri
Postal Code » 65721
Country » United States
---
Wondering If We Cover More of Your Dirt Bike Interests?
Find Out Right Now.